[Update: The new Sites are nearly ready (Oct. 2013) ]

This site consists of several older sub-sites used by machines,
is not often by humans. Most of our user community never sees this root page.
---

The new commercial sites will be made public and operational once testing is completed. This site will remain on-line to hold legacy ITS materials.

DSRC-tools.com
Is a site to support the use of the various DSRC software tools and applications which SCSC licenses to end developers of DSRC products. The SAE J2735 DSRC tool kit which US DOT FHWA has purchased for US deployment use can be found here.

DGPS-tools.com
Is a site to support the use of DGPS Differential GPS/GNSS) data compression tools which SCSC licenses to GNSS developers. Implementations of RTCM SC-104, RTK navigation filters, NTRIP and corrections methods for use in the mobile urban fading environment can be found here.


---

The legacy content below is quite old and should not be considered current with respect the ITS standards


---

This is a site dedicated to the technical support of those working in the area of developing and using standards for ITS (Intelligent Transportation Systems). It provides resources for a variety of deployments who need access to technical information in this area. It provides drafts of standards, released standards, and critical source code in ASN, XML, XSD, WSDL as well as various reference documents required by builders. It is operated as a service by SubCarrier Systems Corp (SCSC) for the benefit of its clients.

Note: Many parts of this site are now password protected and limited to SCSC client use. This is due to a lack of support from the SDOs that depended on it but did not care to cover the operating costs. If you are a State DOT and have made an RFP that depended on the content of this this site, such as the ITS schema repository, then please contact us to make arrangements to provide you with any critical needed information.
---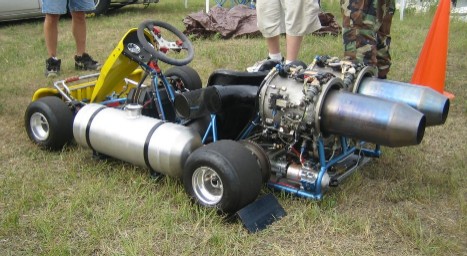 Past

Cars are fun, but Karts are more fun.

ITSware Admin and staff

Popular Places on the ITSware Site

The ITS Standards Forum
Incident Management Standards (IEEE IM)
Advanced Traveler Information Stds (SAE ATIS)
Dedicated Short Range Communications (IEEE & SAE DSRC)
Traffic Management Stds (ITE TMDD)
Transit Management Stds (APTA TCIP)
Archiving Data Services Stds (ASTM ADUS)
Intelligent Traveler Phrase Sets (SAE ITIS)
Location Referencing Stds (SAE LRMS)

This is the premier place to ask questions and get answers about how the standards are to work and how they work with each other. Supported by all the relevant standards developing communities of ITS, this resource is the place to seek for an answer to any technical questions. It also the only place where you will find them all together and be able to see how they are intended to work that way. Membership is free, (but you need a real email). Many forums are hidden unless you join and are logged-in. A great many white papers, proposed standards drafts, and code fragment can be found here.

The XML Schema Repository (Direct file system by FADD)
A Useful ReadMe (ReadMe file for first time users)

The repository is a place where you can get the standards both in-draft form and when adopted, in their XML forms along with the supporting standards of other effort needed to implement them. The XML here is mounted in a machine-readable form with proper linkages to other XML schemas so that your can point you favorite tool to directly at it and process complete schema sets. You can also download what you find here, although in some cases you need to secure legal rights to the printed documentation from its owner. Where the standards developer allows it, the actual document in a Word and PDF formats is also posted. Source code for ASN.1 listing can also be found here. As new standards are issued and revised, and greater integration is achieved between the efforts, the results can always be found here. A growing number of deployment schema sets can also be found here as well.

The Mini-Edit download page
The most current release Use This for now --> HERE
The support forum
The help pages

Mini-Edit is a tool developed to create and maintain the database of entries used to create each ITS standard as well as exchange and process them. It also creates the XML schema sets and ASN.1 source code used in ITS. It is freely available here and is used by both authors and by deployment users to access the data concepts.

New to ITS? Here is some useful background material about the program, the players, and the various standards, all provided by the FHWA Joint Program Office. Need to learn about the ITS national architecture? Try here as the best resource on the web.

Ready to start using standards? Here are some of the freely available Users Guides to help you get up to speed with the major message set efforts.
ATIS Three new guides also being developed at this time
IM (Incident Management), now being revised
TCIP
TMDD

Get technical questions about something? Ask the experts, the authors, or other implementors at the ITS standards forum. To prevent spam abusers, you must provide a real email address to gain access, but this will be protected and not shared with anyone including FHWA, nor will we send you unsolicited mail.
---
Last Edited on Oct., 2013
Send comments to Admin-REMOVE@ITSware.net but remove the -REMOVE text